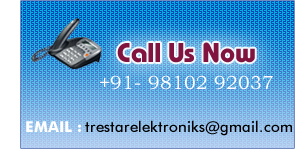 Home
»
Our Products
» PTFE Sleeves & Tubes
PTFE Sleeves & Tubes
Wide Temperature range from -200 degree C to +250 degree C
High Dielectric Strength
Uneffected by soldering temperature
Smoother internals allow closer fit
High flex - Life
Resistant to UV radiation & Water Absorption
Inert to almost all chemicals, solvents & fluxes.
Applications
Communication & Control Instrumentation, Military Electronics, Satellites, Computers, Professional - Electronics, Medical Purpose for carrying Corrosive Chemicals , Pen Recorder Ink - capillaries, etc.
Available Colours
As per JSS 54802 / MIL - 1 - 22129 are available in all standard solid colours including natural opaque.
TECHNICAL - DATA - (As per JSS - 54802)
S.No
Bore
Wall Thickness
Breakdown Voltage
Nominal (mm)
Tolerance (mm) (+ / -)
Nominal (mm)
Tolerance (mm) (+ / -)
AC RMS (K.Volts)
1.
0.50
0.10
0.25
0.05
11.5
2.
0.75
0.10
0.25
0.05
11.5
3.
1.00
0.10
0.30
0.80
14.6
4.
1.50
0.15
0.40
0.80
16.3
5.
2.00
0.15
0.40
0.80
16.3
6.
2.50
0.15
0.40
0.80
16.3
7.
3.00
0.15
0.40
0.80
16.3
8.
3.50
0.20
0.50
0.10
17.0
9.
4.00
0.20
0.50
0.10
17.0
10.
5.00
0.20
0.50
0.10
17.0
11.
6.00
0.30
0.50
0.10
17.0
12.
7.00
0.30
0.50
0.10
17.0
13.
8.00
0.30
0.50
0.10
17.0
14.
9.00
0.50
0.50
0.10
17.0
NOTE
PTFE Sleeves are also available with internal diameters other than listed above and ( upto bore sizes of 40 mm and wall thickness of upto 2.0 mm )
Sleeves are supplied in random piece-lengths of upto 5.00 M, for the bore sizes up to 3.0 mm. The bore sizes above 3.0 mm are available in nominal piece lengths of 0.3 M to 1.0 M ( Longer lengths on special requests and bulk orders only . )