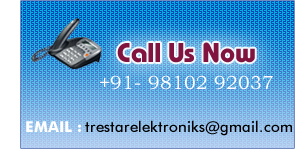 Home
»
Our Products
» PTFE Hook-Up Wires
PTFE Hook-Up Wires
PTFE Insulated Equipment are intended for Electrical & Electronic Equipments, likely working under extremely demanding conditions, since PTFE is chemically inert to practically all reagents and atmospheres. PTFE Insulated Wires have advantage of thermal – stability from – 65 °C to +200 °C,Smaller in, size & hence lighter in weight, lowest Dielectric –Constant & Dissipation factor & highest Volume and Surface-Resistively, Good Mechanical-strength & Flex-life, Fire (flame) Proof, Resistant to Ultra-violet Radiation & Stress-cracking. They are Soldering iron-resistant & thus suitable for high density wiring.
Special Grade PTFE insulation with improved CORONA RESISTANT also available.
Applications
Defence Equipments, Test Equipments, Communication Equipments, Equipments for Aircraft, Radar, Navigation, Electro-mechanical applications, Satellites, Aerospace, Naval & Marine, Meteorological, Reactors and Process control etc.
Available Colours
Black to Pink & Natural Opaque.
Type Approvals
An Inherent part of manufacturing process is Quality Control. The Products are Type Approved by LCSO, (Inspectorate of Electronics, Ministry of Defence) Deptt. of Space & C-DOT etc. All products are thoroughly inspected at every stage of manufacturing as specified In JSS-51034 or other relevant standards.


TEST VALUES - (AS PER JSS - 51034)
TYPE
RADIAL INSULATION THICKNESS IN mm
TEST VOLTAGE, (ENTIRE LENGTH IN WATER)
Volts ACrms
Min
Max
Spark)
(Dielectric)
ET (250 V)
0.125
0.175
2500
1500
E (600 V)
0.205
0.380
3400
2000
EE (1000 V)
0.330
0.450
5000
3000
TECHNICAL - DATA FOR PTFE INSULATED EQUIPMENTS WIRES AS PER JSS - 51034 / (MIL - W-16878E)
CONDUCTOR DETAILS
Nominal
DIA. OVER INSULATION( Nominal )
Sizes
Nom. Dia
Cross - Section
Resistance At 20 C forSPC/NPC
Current
250 Vrm
(ET)
600 Vrm
(E)
1000 Vrm
(EE)
mm
AWG
mm
Sq.mm
Ohm/Km
Amp
mm
mm
mm
7x0.08
32/7/40
0.25
0.0340
570.90
0.50
0.56
0.76
1.01
1x0.25
30/1
0.25
0.0507
356.40
0.75
0.56
0.76
1.01
7x0.10
30/7/38
0.31
0.0568
332.30
0.75
0.61
0.81
1.07
1x0.32
28/1
0.32
0.0806
222.40
1.00
0.63
0.84
1.09
7x0.13
28/7/36
0.380
0.0887
210.50
1.00
0.69
0.89
1.14
1x0.40
26/1
0.40
0.1282
140.90
1.50
0.71
0.91
1.17
7x0.16
26/7/34
0.48
0.1409
133.70
2.00
0.79
0.99
1.25
1x0.50
24/1
0.51
0.2047
88.40
2.30
0.81
1.01
1.27
7x0.20
24/7/32
0.61
0.2270
87.20
2.30
0.91
1.12
1.37
19x0.13
24/19/36
0.64
0.2407
80.20
2.30
0.91
1.12
1.37
1x0.45
22/1
0.64
0.3243
56.10
3.00
0.95
1.15
1.41
7x0.25
22/7/30
0.76
0.3547
52.50
3.00
1.07
1.27
1.53
19x0.15
22/19/34
0.81
0.3820
49.80
3.00
1.07
1.27
1.53
1x0.81
20/1
0.81
0.5168
34.70
4.50
1.12
1.32
1.57
7x0.32
20/7/28
0.97
0.5630
33.00
4.50
1.27
1.48
1.73
19x0.20
20/19/32
1.02
0.6162
30.30
4.50
1.27
1.48
1.73
1x1.00
18/1
1.02
0.8209
21.80
5.00
-
1.54
1.80
7x0.40
18/7/26
1.22
0.8969
20.70
5.00
-
1.76
2.00
19x0.25
18/19/30
1.27
0.9627
19.17
5.00
-
1.76
2.00
19x0.29
16/19/29
1.45
1.2293
14.90
22.00
-
2.03
2.26
19x0.32
15/19/28
1.60
1.5300
12.09
26.00
-
2.10
2.35
19x0.36
14/19/27
1.83
1.9412
9.50
9.00
-
2.42
2.70
19x0.40
13/19/26
2.00
2.446
7.59
11.00
-
2.60
2.75
19x0.45
12/19/25
2.31
3.0848
6.00
12.70
-
2.90
3.18
19x0.50
11/19/24
2.50
3.889
4.72
15.00
-
3.00
3.75
37x0.40
10/37/26
2.82
4.7397
3.90
17.00
-
3.40
3.68
133x0.29
8/133/29
4.29
8.6054
2.20
25.00
-
-
5.31
133x0.36
6/133/27
5.41
13.5889
1.40
50.00
-
-
6.80
133x0.45
4/133/25
6.75
21.5900
0.87
100.00
-
-
8.05
NOTE
Range available: In solid colours (0-9) & beyond. Bicolours are also available.
The above details are for information only and supersedes all previous lists.
White, Blue, brown, Black & Red are available in ROHS compliant grade also.
NPC & high-strength Copper Alloy conductors are also available
Temp. Range :- -200 degree C to +200 degree C for SPC & -200 degree C to +250 degree C for NPC