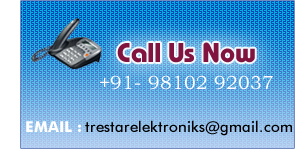 Home
»
Our Products
» PTFE Multi-Core Cables
PTFE Multi-Core Cables
Multicore cables with twisted pairs (as per relevant JSS or as per your specifications ) are available with or without shielding & with PTFE Jacket, upto 80 cores
Wide Temperature range from -200 degree C to +250 degree C
High Dielectric Strength
Uneffected by soldering temperature
High flex - Life
Resistant to UV radiation & Water Absorption
Inert to almost all chemicals, solvents & fluxes.
Applications
Communication & Control Instrumentation, Military Electronics, Satellites, Computers, Professional - Electronics, Medical Purpose for carrying Corrosive Chemicals , Pen Recorder Ink - capillaries, etc.
Available Colours
As per JSS 54802 / MIL - 1 - 22129 are available in all standard solid colours including natural opaque.